Hollywood is the dream destination of many. If you are one of those, booking a Hollywood day tour will be worthwhile.
Los Angeles and Hollywood Day Tour from Las Vegas
Are you planning to visit Las Vegas on your next vacation with your family? If so, book a Los Angeles and Hollywood Day Tour from Las Vegas and get ready to explore Hollywood and the many beautiful attractions of Los Angeles. The tour begins with a scenic drive where you will be able to discover the incredible vistas of the desert land. You will come across the famous Temecula wineries on the way. You can take a break here, taste some wine or grab a bite.
The round trip in a comfortable and luxury limo, with an expert guide narrating the historical stories of Beverly Hills and Hollywood, will add to the excitement. The entire tour lasts for 14-15 hours and will surely be a memorable one.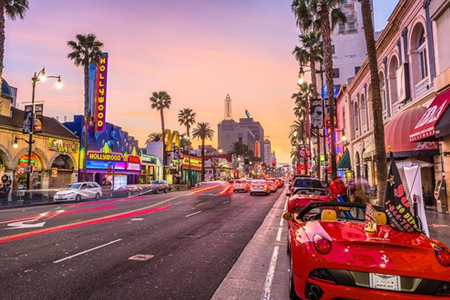 Tour Highlights
Visit the Museum of Illusions
Get the Hollywood Boulevard experience
Stop by Grauman's Walk of Fame
Enjoy the scenic Beverly Hills Rodeo Drive
Visit the Celebrity Estates
Best Tour from Las Vegas To Hollywood
With a Hollywood day tour from Las Vegas, explore Hollywood and capture some memorable pictures. This one-day trip will give a glimpse of Hollywood life. During this tour, you can take a closer look at the various Hollywood studios, including Pixar Entertainment, Paramount Pictures, and Warner Bros, as well as famous theaters like Dolby Theater, TCL Chinese Theatre, and Kodak Theater. Also, you can see the various attractions around the city.
You will ride a luxury stretch limousine with a professional driver cum guide when you book one of our Hollywood limousine tours from Las Vegas. At Strip Key Limo, we ensure that your trip is as comfortable and enjoyable as possible. For more details, call us at +1 (888) 539-0084.