June 15, 2021
Posted by:

Admin

Category:

Uncategorized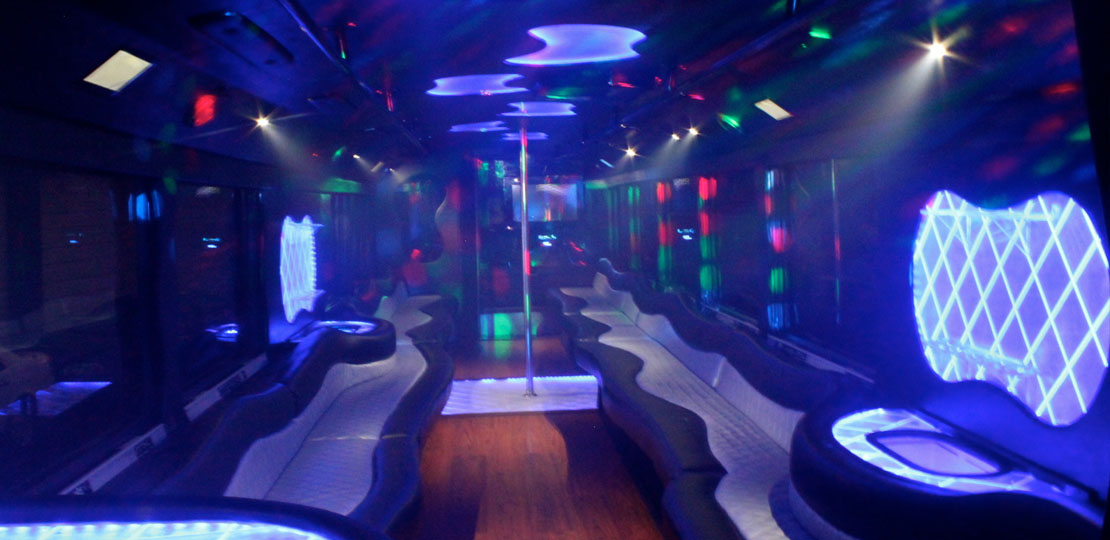 Party buses are undoubtedly the most exciting of all traditional venues. People of every age enjoy partying aboard while rolling on wheels. Not only do these party buses offer a fun and unmatched ambiance inside, but, also offer a sense of security and ease of traveling. Besides these advantages, the service providers render a few more to enhance your pleasure. These include add ons like decorating the party bus based on themes, arrangement for the party menu, dance floor additions if demanded. Read on further to get to know the several advantages of hiring a party bus rental for your next event.
Get in Different Sizes
Party bus companies offer a large fleet of vehicles accommodating all party sizes. Whether you will party with a small group of people or with a larger one, choose a bus size that will comfortably fit them all in. The larger buses can accommodate 35 to 40 passengers while the smaller ones can board 15 to 18 passengers. You can also hire a party bus for transporting your party guests to a specific venue without having them drive separately.
Enjoy the Different Amenities
Many of your party guests may avoid showing up at your party because of the stress of driving to the party venue. They would hesitate to cruise through the noisy traffic and therefore miss your event celebrations. But instead of booking a traditional party venue such as a club or restaurant, you can consider hiring a party bus and provide a unique party experience to all your guests. Besides, your guests will enjoy the luxuries amenities equipped in a party bus. The basic ones include plush leather seating, air conditioners, sound system, LED screen, restroom, mini bar, dance floor, storage space, and Wi-Fi facility. Some of the service providers may charge extra for a few add-ons, but it will increase the fun of your party eventually.
Take a Ride to the Hotspots of the Town
Besides being an exotic venue for celebrating an event, a party bus can also serve as a perfect ride for taking you and your guests to every city's hot spots. While on the way to the next destination, all you need to do is a party with your friends. Forget about the traffic or parking, relax and take sips of your favorite drinks. Just party hard when on the way to your next destination in the city. A party bus comes along a well-trained and licensed chauffeur who is acquainted with the city.
Safe Drive
You get the freedom of indulging with your friends on hiring a party bus. You will not have to worry about driving after you get drunk at the party. The chauffeur of your party bus makes sure that you are safe throughout your ride and enjoy drinks with your friends.
If you wish to enjoy all the benefits of a party bus rental, you should always hire a good party bus service. Strip Key Limo is among the best party bus service in Las Vegas and has an array of luxury party buses that are just perfect for your next event.