June 15, 2021
Posted by:

Admin

Category:

Uncategorized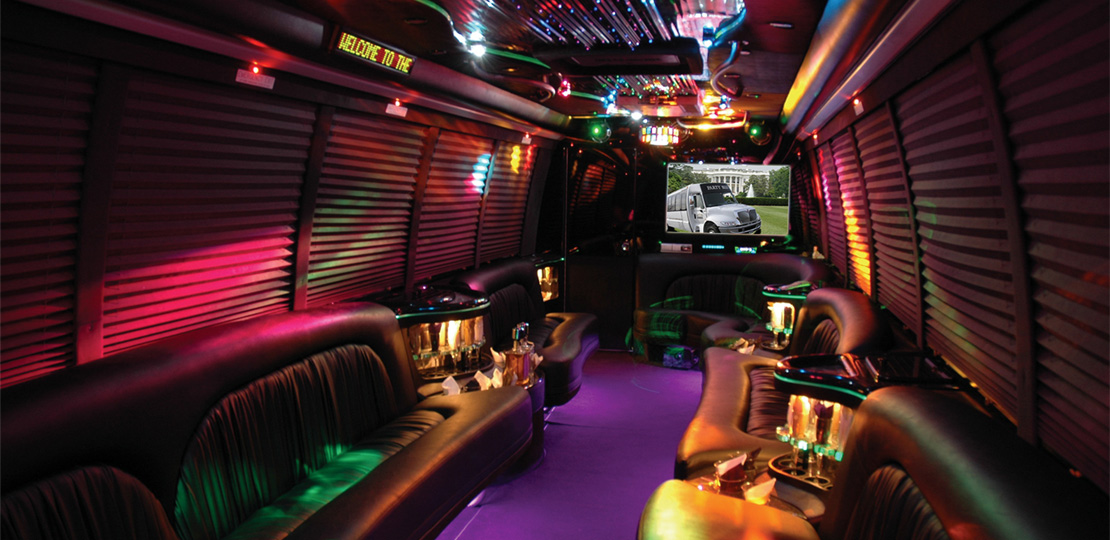 Parties feel fun and refreshing if they have some element of newness and excitement. It can be anything like a new theme, any new venue, some fun games, etc. But planning for such different things can be difficult because they require additional efforts. So, a simple and easy option can be to book a party bus.
Yep, you read that right! Las Vegas is a city famous for its nightlife and parties. You can make your night parties in Las Vegas even more fun and exciting by just adding the magical touch of party buses. And in this blog, we will tell you everything you need to know about party buses. Let's get going!
But before we begin, let's have a quick look at what is a party bus?
What is a Party Bus?
A party bus is a special bus designed to party. It packs various amenities like party lights, a mini-fridge, LED Screen, music system, more seating capacity, etc. You can hire a party bus to celebrate special occasions like weddings, prom night, bachelor parties, family reunions, etc.
There are dozens of party bus companies in Las Vegas. Almost every company has different tour packages, vehicles, and pricing. Choose a service provider wisely while considering the budget, quality of service, and experience.
Benefits of hiring party buses
There are several benefits of hiring a party bus, such as:
No Venue Required – The bus itself is your party venue. So, just party on wheels.
Professional Chauffeur – Party Buses comes with a professional, uniformed, and licensed chauffeur.
Economical – Party Buses are more affordable as they can accommodate up to 40 passengers at a time.
Privacy – These buses are perfect for private parties as windows are tinted, and the main compartment is separate from the driver section.
Enjoy Drinks – Thanks to chauffeur service, you can drink as much as you want without worrying about driving back home.
Move Freely – From bar to disco, and pub to the casino, take the bus wherever you want; the bus is all yours.
How to Book Party Bus?
The first step is to decide the number of guests arriving. After that, decide on the vehicle, the date, and the time. Check the fares and plans for different locations with the party bus service. At last, make the payment to finalize the booking. You can also check with various service providers for more details and fares. But make sure that you select a balance between price and quality.
Now you know that booking party buses is as easy as it can get. So, don't wait much and prepare to have one of the best parties of your life. Book a party bus now!